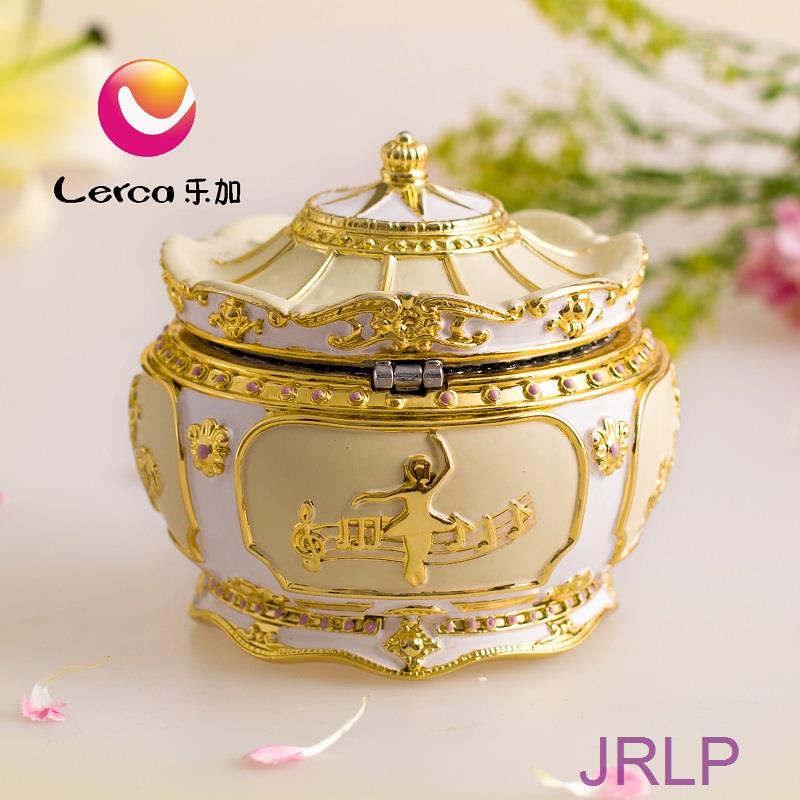 Ballerina Girl Casket Music Box
Ballerina Girl casket Music Box
A Ballerina Girl casket Music Box.

Rotation music box.

Unique design Rotation Ballerina Girl music box with tune.

Purchase order no.: 60385.

Color: gold.

Material: polyresin.

With nice and nice Rotation Ballerina Girl.

Built-in music.

When people twist bottom, great music will be playing and Ballerina Girl will be rotating.

Applications: perfect for any gift-giving occasion and they are the ideal self-purchase.

Package: 1pcs/inner color gift box, 12pc/ctn.


Shenzhen Jun Rong Gift Ltd
www.lercagift.com
TEL:0086-755-83156852
FAX:0086-755-83156852
EMAIL:gdzh@vip.163.com
ADD:Room1307,Zhantao Technology Building B,No.1079 Minzhi Road,Longhua Avenue,Shenzhen,China
*

Indicated required field
Inquire:Ballerina Girl Casket Music Box
*

First Name:

Please fill in your First Name

*

Last Name:

Please fill in your Last Name

Company name:

Please fill in your company name

Telephone number:
Mobile phone number:

Please fill in your telephone number

*

E-mail:
Country:
Address:

*

Inquire intention description:

*

Validate Code:
Please fill in the quantity and description of

Inquire

products for uniform stocking.
Your E-mail:

*

Content:

(Up to 1,000 characters)
Verification code:
Not clear?!
Tel:0086-755-83156852
Email:gdzh@vip.163.com
Address: Room1307,Zhantao Technology Building B,No.1079 Minzhi Avenue,Longhua,Shenzhen,China